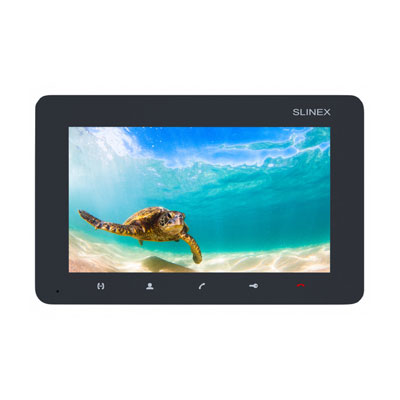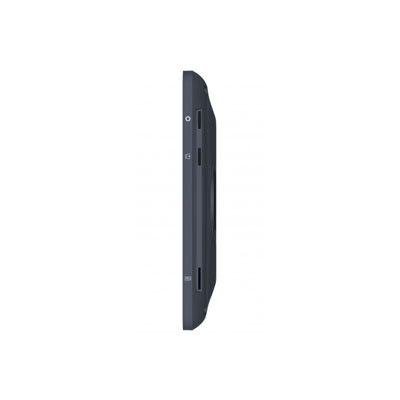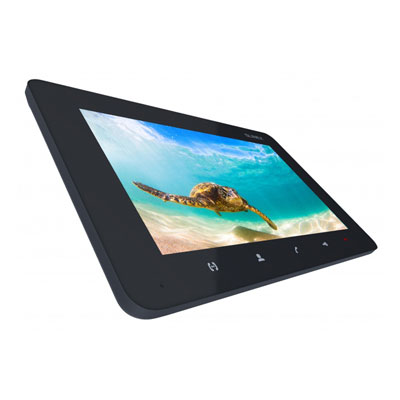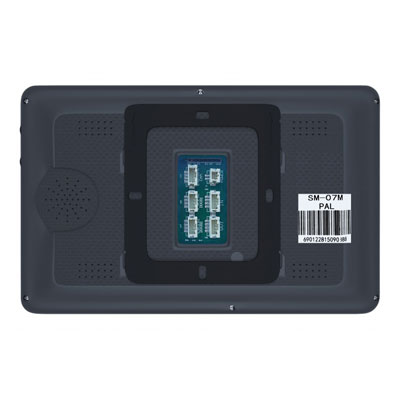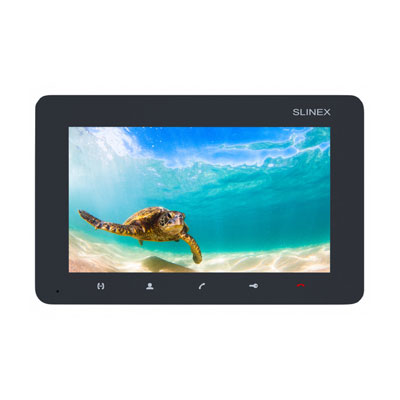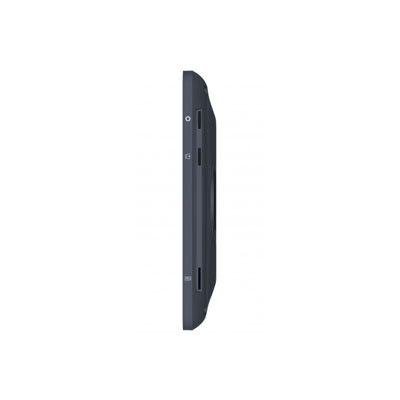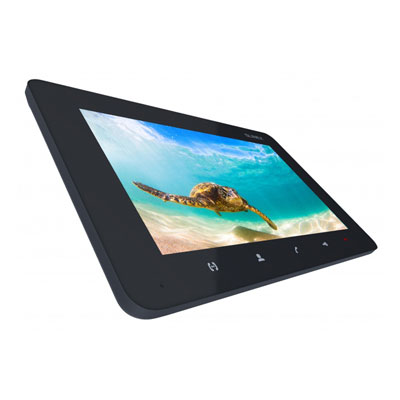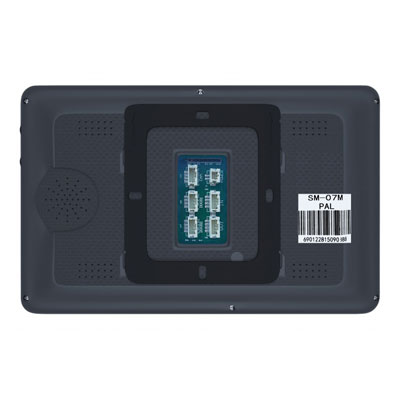 SM-07M
Compact video intercom in a totally unique colors
2 panels, 2 cameras
7" color TFT screen
MicroSD card support
First impression
Slinex SМ-07M is the ideal solution for users who are looking for an inexpensive but fully functional video intercom with a large screen. In addition to the ultra-thin body available in three colors, the SM-07M is distinguished by the presence of a slot for an external memory card, which is used for saving photos and video. In addition, the device has an internal memory for 100 frames.
Where to use
The video intercom SM-07M is an excellent solution for any facility. Due to its compact size, it is appropriate for use both in an apartment and office. Classical colors allow placing this intercom in any interior.
Speaking about the features of the SM-07M, particular attention should be paid to the device's memory. The model is equipped with an internal memory to store up to 100 frames and the external microSD card up to 32 GB used for video recording.
Touch buttons for control are placed at the bottom of the body and marked with intuitive pictograms. Regarding the ringing tone, you can select one of 16 polyphonic ringtones recorded in the device. Of course, you can adjust the volume of the call and the conversation. In addition, the SM-07M has the function of adjusting the opening time of the lock. If at the first glance it may seem to be an absolutely unnecessary function, you need to know more about it. You can set the delay time of the relay operation, and the visitor does not have to hurry to grab the door handle, and you do not need to go back to the intercom if the guest was not fast enough to open the door. This feature is very convenient for you and your visitors.
Additionally
16 polyphonic ringtones
Adjustable time of lock opening
Adjustable call and conversation volume
Unique Features
Ultra-thin body
Specification
Display
7" color TFT screen 16:9
Dimensions
193×123×18 mm
Screen resolution
800×480
Outdoor panels quantity
2
Additional video cameras quantity
2
Memory
Support of microSD card up to 32GB
Power consumption
Up to 7W
Power supply
DC100-240V or AC13.5V
Intercom
SL-10IP, SL-10M, SL-07IP, SL-07M, SQ-07MT, SM-07M, SQ-04M, SM-04M, MS-04, up to 4 monitors in the intercom. Monitors SL-10IP and SL-07IP can only be main in the intercom.
Installation type
Wall mount
Colors
Graphite
White