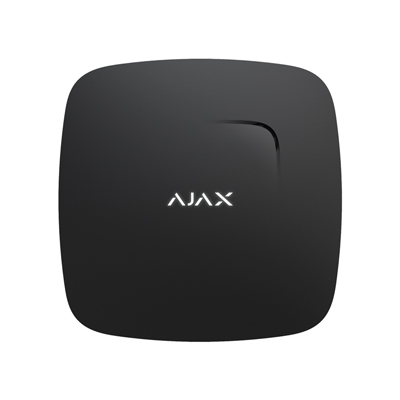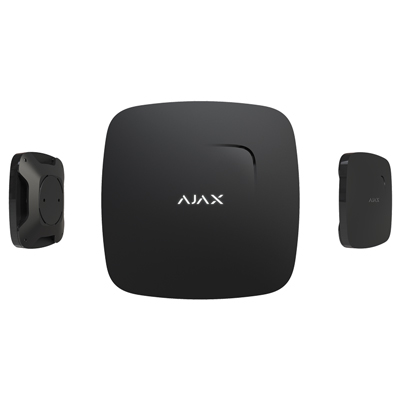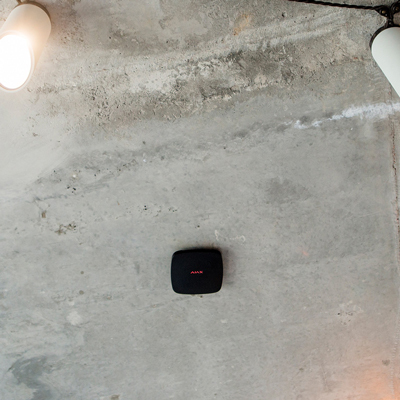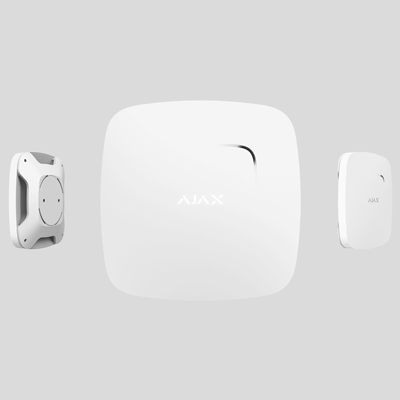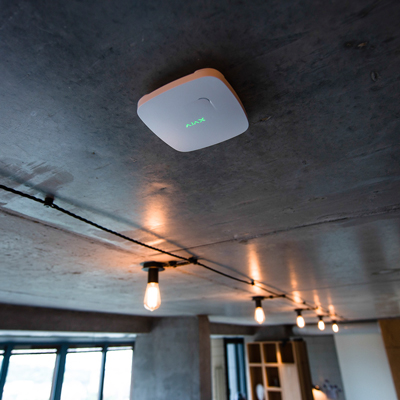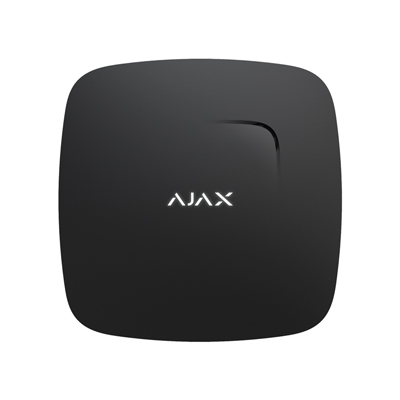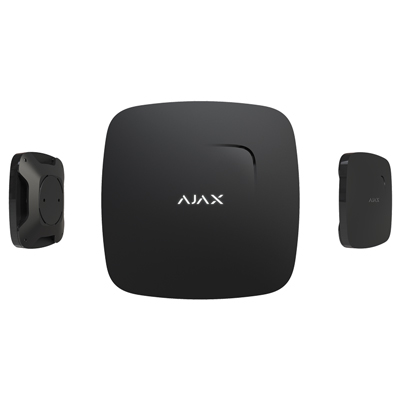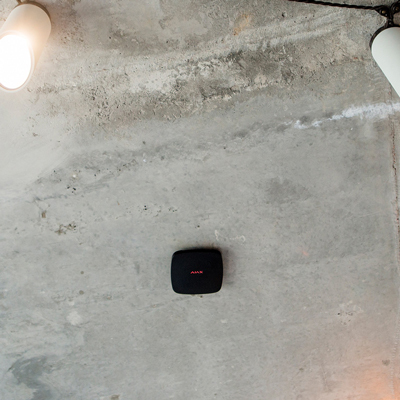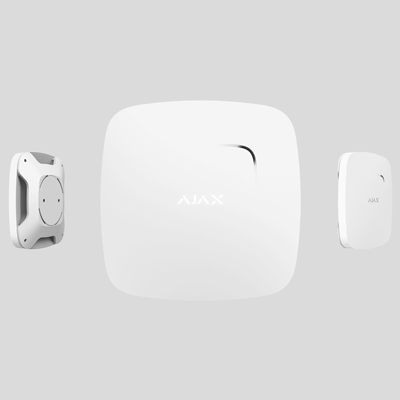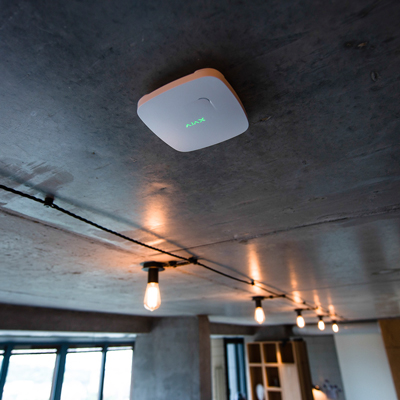 FireProtect-Plus
Wireless fire detector with temperature and carbon oxide sensors that monitors security in the room twenty four hours a day and immediately notifies of dangerous CO levels, smoke and sharp jumps in temperature.
Principle of operation
The device detects smoke by means of a camera with a photoelectric sensor. An additional chemical element detects carbon oxide and raises the alarm.
Features
It can operate independently from the hub, emitting a fire alarm by means of a built-in siren. Several detectors indicate an alarm simultaneously.
Installation and set up
Ready to operate straight out the box: the battery is already installed, therefore there is no need to disassemble the detector. With one click, it can be connected to the hub in the mobile application. It can be mounted on the SmartBracket in just a few minutes.
Body
| | |
| --- | --- |
| Type of detector | Wireless |
Functionality
| | |
| --- | --- |
| Installation method | Indoors |
| Compatibility | Operates independently or with Hub, Hub Plus, ocBridge Plus, uartBridge |
| Sensing element | Photoelectric, CO and temperature sensors |
| Alarm signal delivery time | 0.15 s |
| Permissible humidity | Up to 80% |
| Anti-sabotage | Protection against fraud Jamming detection Tamper-resistant |
| Activation threshold | +54°С to +65°С |
| Type of notification | Sound/light |
| Volume of built-in siren | 85 dB |
| Additional temperature sensor | Available |
| Classification | Radio channel smoke detector with temperature sensor and built-in siren |
Technicle Specification
| | |
| --- | --- |
| Weight | 220 g |
| Dimensions | 132х132×31 mm |