Security with Unparalleled Reliability
Morx is a provider of advanced security and surveillance systems including the latest biometric time-attendance & access control systems. The company stands as the youngest and fastest brand to enter the market of security & surveillance systems with a wide range of innovative product portfolio.
View Products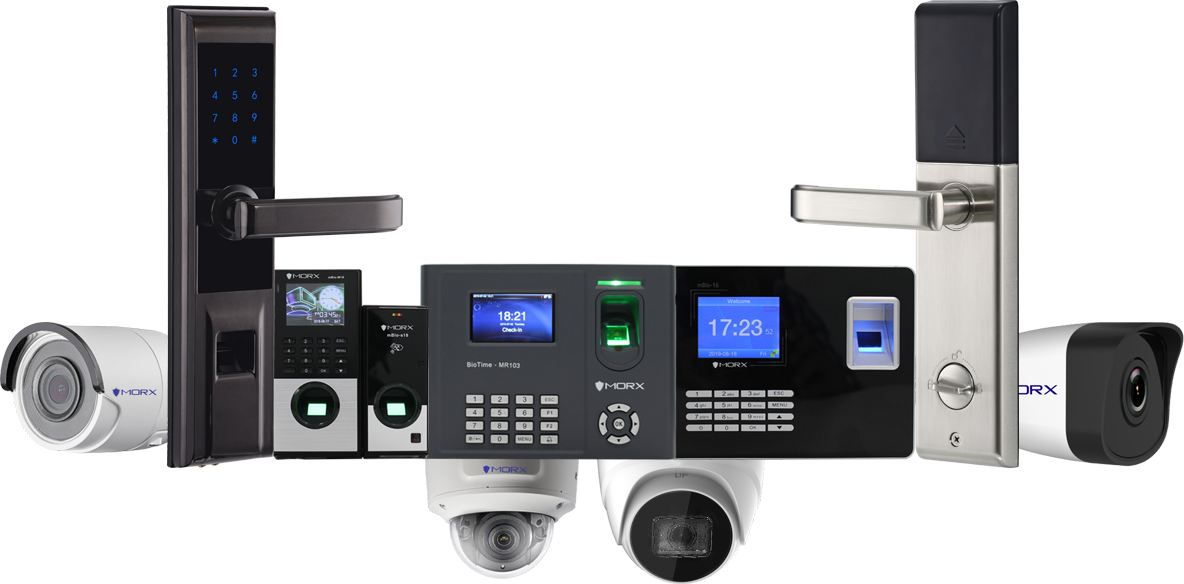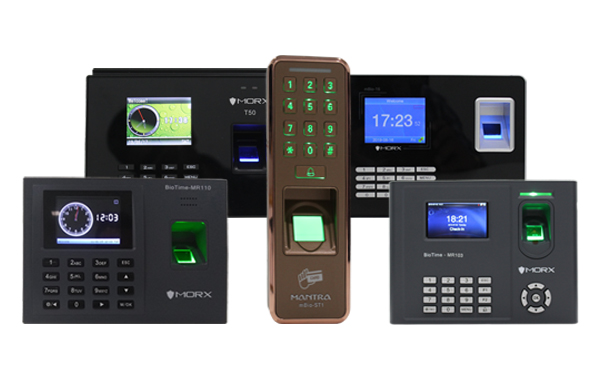 Biometric fingerprint device
Time Attendance
Morx brings the simplest & most powerful attendance management system. Install & start using the same day. Web-based attendance dashboard, dedicated app, automated reports, APIs, custom branding. Fastest Punch In & Out. Biometric Hardware. Rapid On-boarding. Attendance Analytics.
View Products

Cloud-Based Attendance System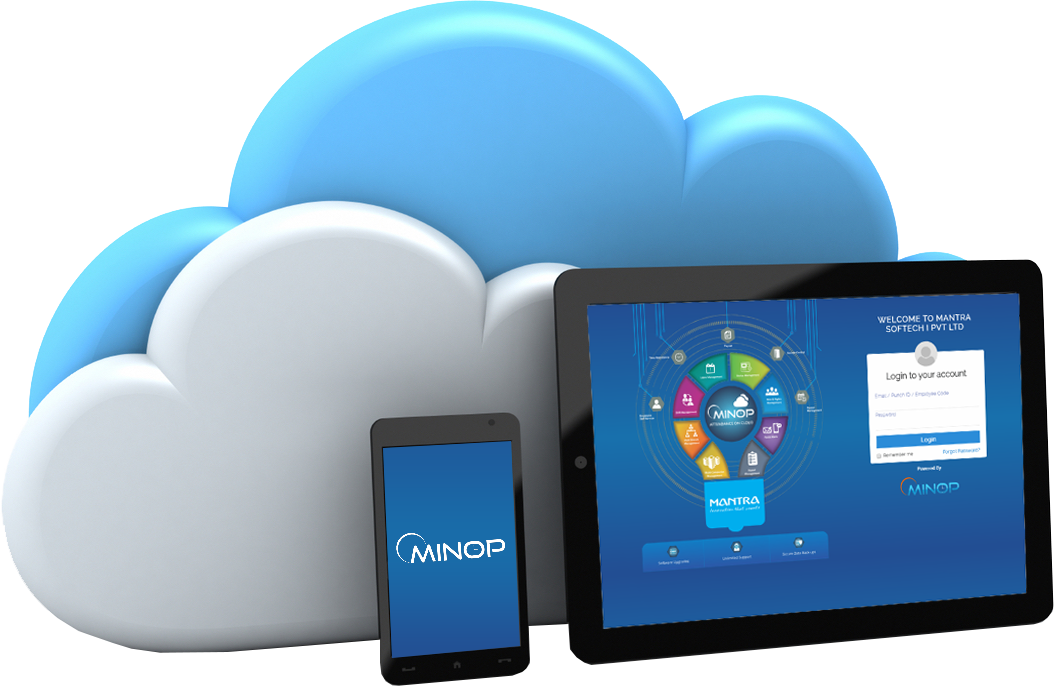 Minop is a cloud-based time and attendance tracking software which is easy to implement and adaptive to any third-party system. Minop is capable enough to accommodate any custom requirements. Our cloud-based time and attendance tracking software easy to use and does not need the framework for maintaining and updating the system.
Intuitive
The design of the software is so simple that it can be easily operatable from mobile or desktop. The software has many predefined reports for admin purpose, it also provides the custom report development option for ease of the admin.
Flexibility
Employees and administrator can access and manage there Time-Attendance related activity anywhere and anytime with an internet-enabled device like mobile, tablet or laptop.
Enhanced Security
With advanced features, the system is not easy to hack. It works with the defined Biometric device and only accessible to define IPs or used ID based. All data has been stored in a secure cloud.
Scalability
Cloud can handle multiple locations to centralize the time attendance system for small to large size organization.
Internet Protocol and Analog
CCTV
Start Protecting Your Property with Our Quality CCTV Camera Security System. Designed to support seamless integration with Advanced & Intelligent Security Solution. Our CCTV cameras are designed by Experts for working 24 Hrs in Monitoring Station without any problem and our cameras are Internationally Certified.
View Products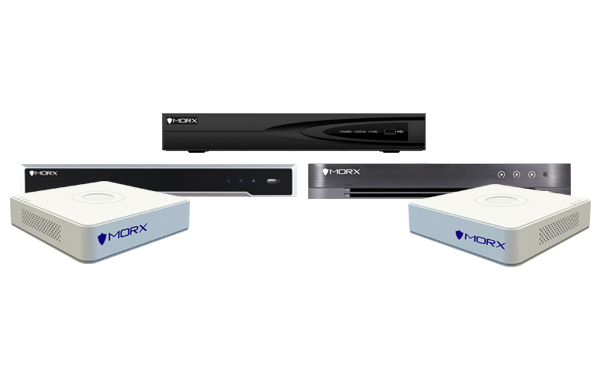 IP and Analog camera
NVR-DVR
NVR (Network Video Recorder)/ DVR ( Digital Video Recorder) has the feature that enables to observe and manage multiple network CCTV camera together. Mivanta offers a wide range of 4k Network Video recorders for offices and homes.An easy-to-install, flexible and reliable High definition surveillance.
View Products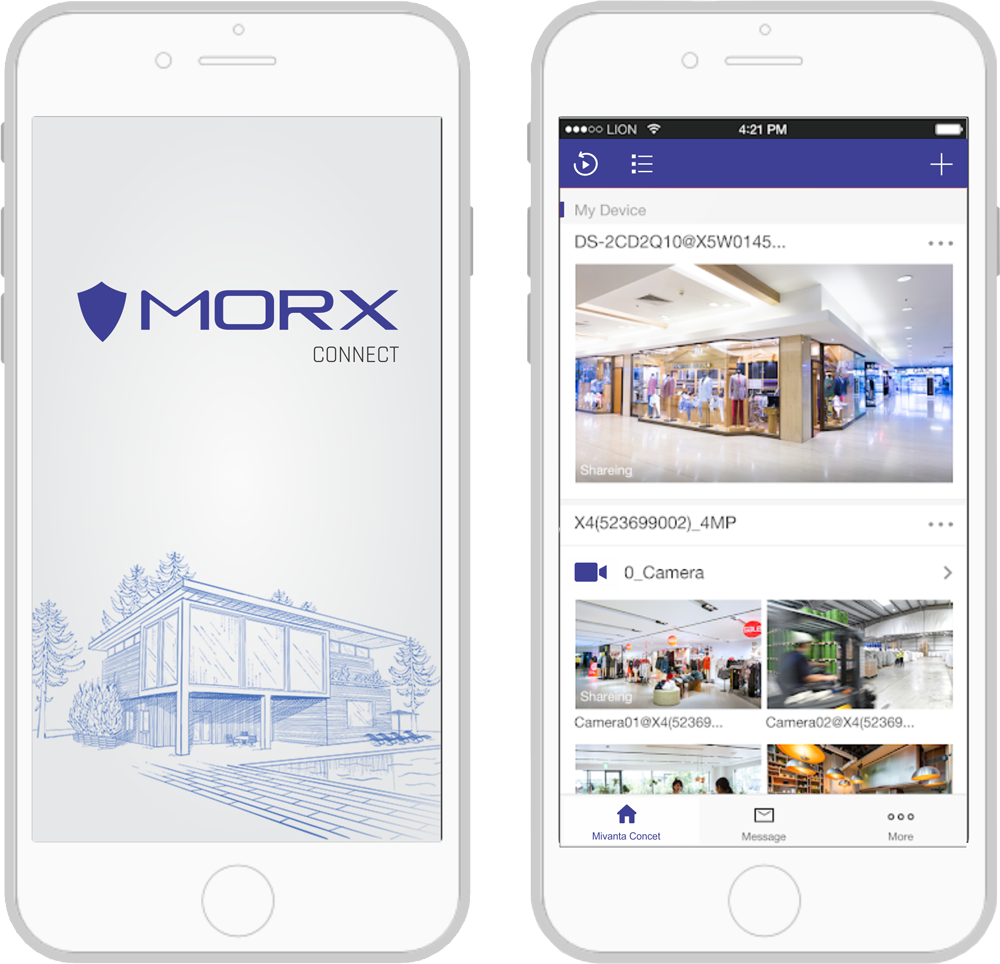 Morx Connect Mobile application is designed for organization efficiently work and operate security devices from mobile or tablet. The application gives the ability to view live pictures, playback real-time video, and alert notifications remotely, it also helps user and administrators to monitor their home and business from anywhere at any time.

Morx Connect for Business
Get easy access to CCTV camera with Morx Connect. It is easy to use and hassle-free from network configuration. It gives 24/7 recording to monitor everything that is happening in your organization whenever you like and wherever you are. It works with the latest P2P technology for a seamless experience.

Morx Connect for Residence Surveillance
When you are in the office or on holiday and a visitor press the doorbell, you will receive a notification on your mobile. The application has a video communication feature that enables you to talk with your visitor remotely through the video call.
Residential and Hotel
Digital Door Lock
Get the Best Secured Digital Door Lock System from Morx for Home & Office. Switch to Digital Door Locks for Your Workplace Security based on Biometric and RFID technology. We are known for our modern electronic locks system for hotels and Residential houses that includes locking systems and access control systems. We are the leading in door opening solutions for hotel and lodging facilities. Experience the most advanced safety solution for Home & Business.
View Products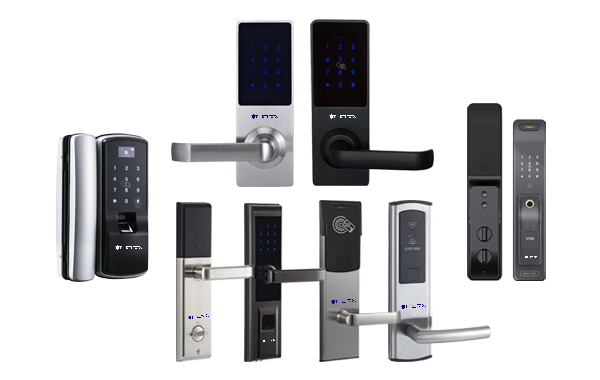 Digital Door Lock Main Featured
Featured Product
one of the best security devices based on the latest technology for safety access control system. morx latest featured devices are designed to develop the most innovative safety security system.