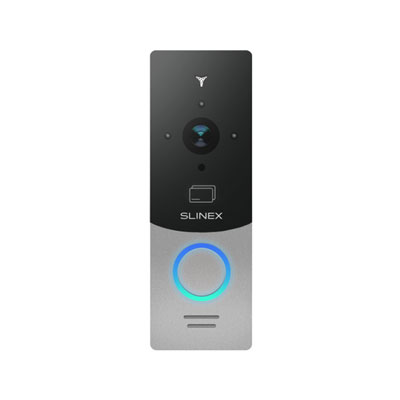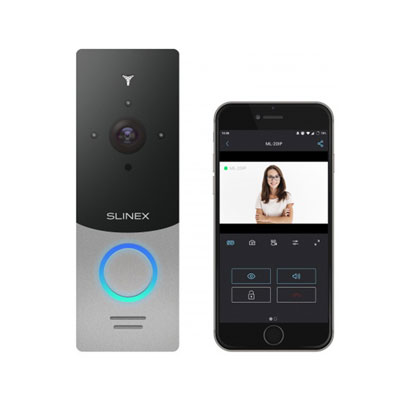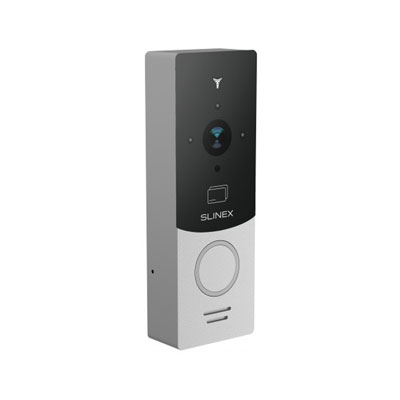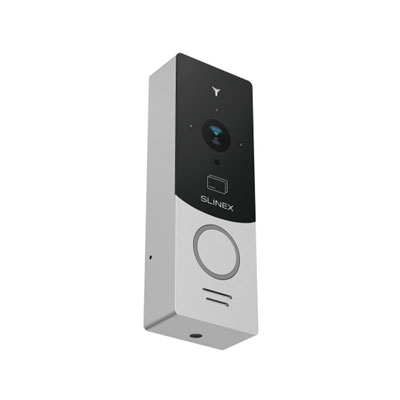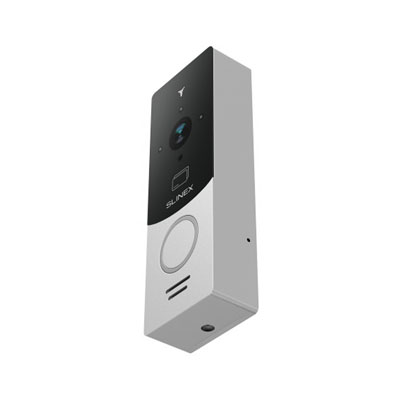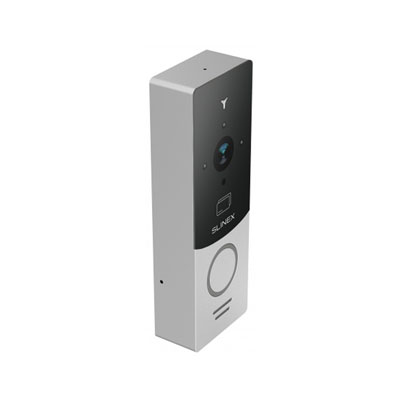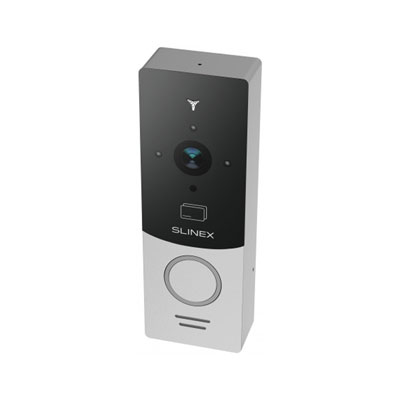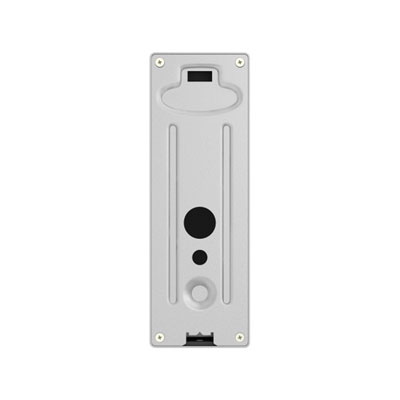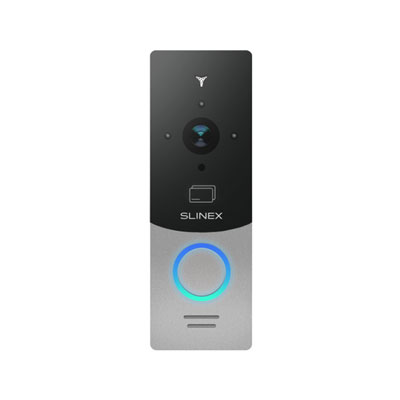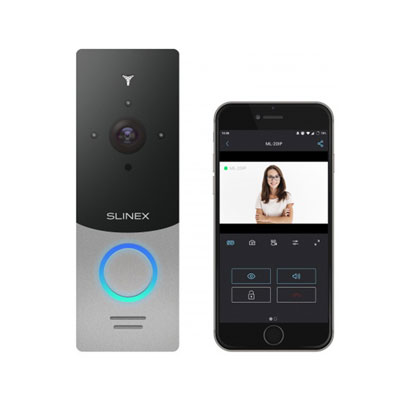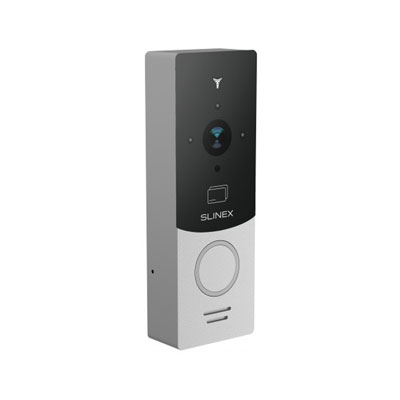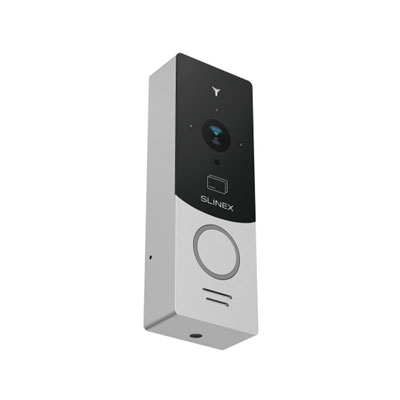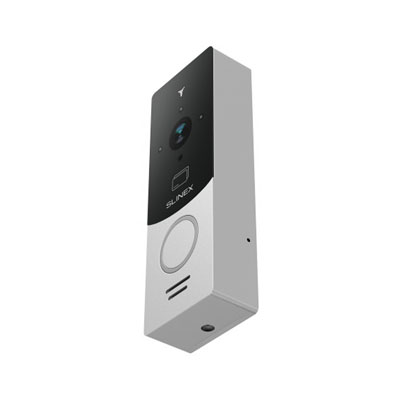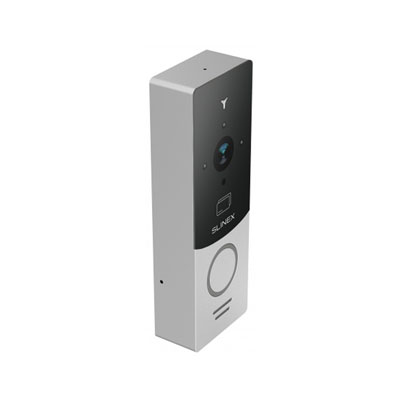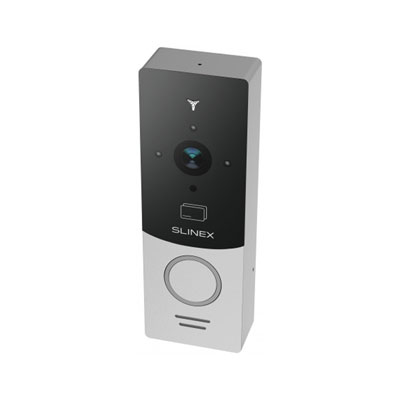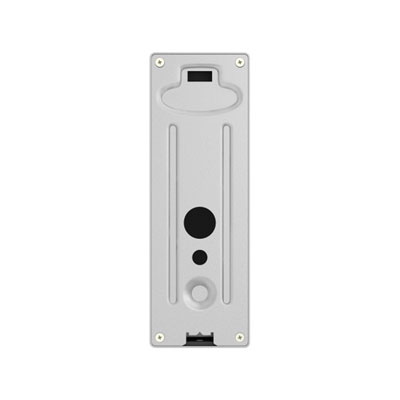 ML-20IP
IP video panel, which forwards the call to your smartphone without necessarily connection to a monitor
Ethernet network connection
Mechanical IR cut filter
Touch call button
First impression
The Slinex ML-20IP outdoor panel is a unique design of the Slinex team of professionals. The device combines functionality, a strict style, and ergonomic shapes. The body is made of high-quality metal alloy and has several color solutions.
ML-20IP is an absolute novelty because, in addition to the standard functions, it has some additional features. For example, you can control the device with the help of your smartphone or tablet without the obligatory connection to the intercom. You no longer need to hurry to the door at the sound of the doorbell; now you can unlock the door and let your guest in without even getting up from the sofa. You can open the door even if you are not at home.
Where to use
The panel is suitable for use in absolutely any room; it can be an apartment, a country house, an office building, or any other facility. It will reliably provide the safety for you and your loved ones.
Undoubtedly, the main feature is the possibility of call forwarding to a mobile device without the need to connect to the intercom. You can also establish a connection between your smartphone and the outdoor panel to view images from the built-in camera in an online mode at your phone. Using smartphone, you can remotely control the electromagnetic or electromechanical lock connected to the panel.
To use all the features of this panel on maximum, you need to download and install the free application "Slinex" on your mobile device.
Additionally
Touch call button
Call button backlight
Wide-angle lens
Unique Features
Mechanical IR cut filter
Ethernet network connection
Built-in Wi-Fi (external remote antenna)
Receiving a call using aplication on smartphone
Remote viewing from smartphone
Specification
Horizontal viewing angle
145°
Camera resolution
1280×720
Dimensions
45×130×24 mm
Operating temperature
-40 – +50 °С
Type of sensor
1/4" CMOS
Memory
MicroSD card up to 32GB (8GB pre-installed)
Night backlight
IR LED, up to 1 m
Minimal illumination
0,01 Lux
Protection class
IP65
Power supply
DC 12V (power supply included)
Colors
Silver + black
Gold + black
Gold + white