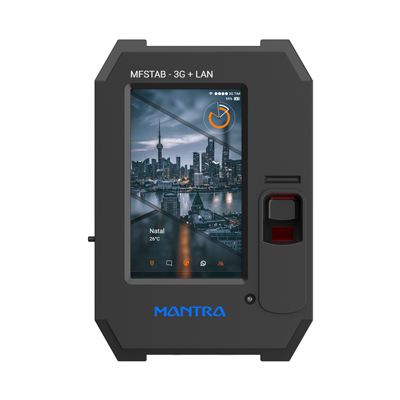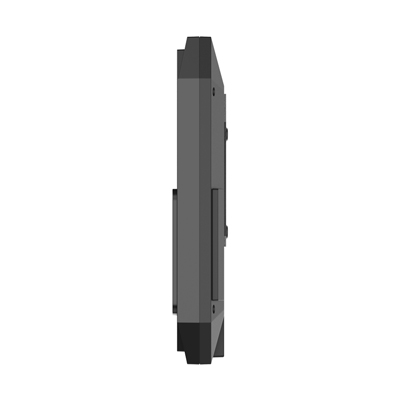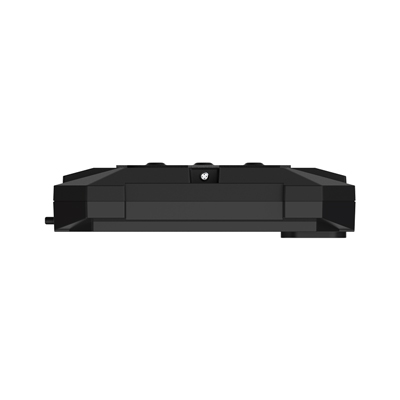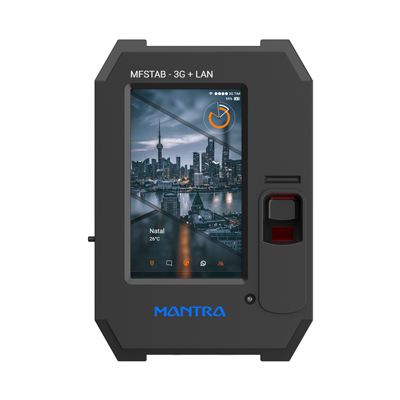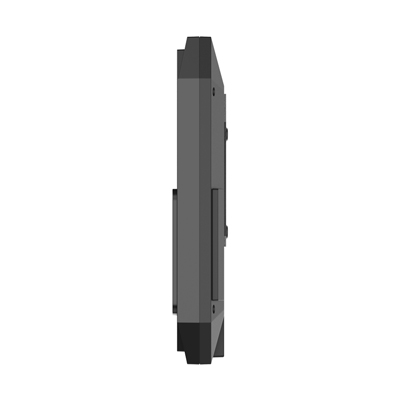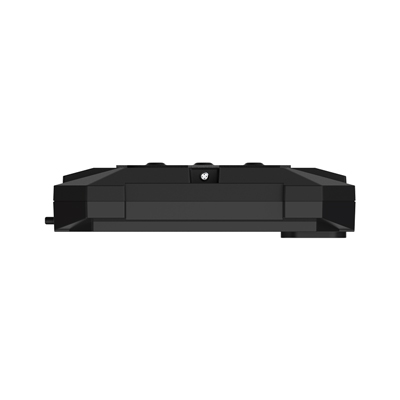 MFSTAB-3G-LAN
Fingerprint Biometric machine
MFSTAB 3G+LAN fingerprint biometric machine is the ideal solution to offer customized and adaptable applications for customers and provide assurance for data security and protection.
Data retention in case of power failure, no loss of data.
Compatible with state of the art TimeTrak, BioPay software.
Inbuilt battery backup to ensure 99.9% up time
The MFSTAB 3G + LAN Fingerprint Biometric machine is LAN and WiFi enabled terminal, it is an all-in-one and affordable device. MFSTAB 3G + LAN has various applications such as Time and Attendance management system, Access Control system, Work flow Management, Canteen Management, Visitor Management, Worker Management etc.
The futuristic Biometric time and attendance system will enhance your workforce management with its strong capability to monitor the movement of personnel through their working pattern. Its advanced features will provide you the superior control over time and administration of the workforce with accurate reporting.
Mantra MFSTAB 3G + LAN fingerprint biometric machine allows 3G and LAN connectivity that is suitable for both basic to moderately complex time and attendance system requirements. It is a Fingerprint Biometric reader connected to an Android based 7'' Tablet, housed in a wall mount enclosure. The biometric machine is configured to connect to a server via Internet and provides a high security workforce management solution.
Lowest FRR and FAR
ISO Compatible Fingerprint Templates and Images
WIFI Enabled
500 DPI STQC/Aadhaar approved Fingerprint Sensor
1.2GHz Dual Core Processor
Capacitive 7" Touch screen of 800x400 pixels
Front VGA Camera
4GB Memory with 512 MB RAM
ANSI Compatible Fingerprint Templates and Images
GPRS/EDGE Enabled
CE, FCC, IEC60950,RoHS Certified Fingerprint Sensor
Dual SIM Card Support
Android 4.2.2 OS
3G + LAN Enabled
Time Attendance
Visitor Management
Aadhaar Authentication
Access Control
Canteen Management
Financial Inclusion/eKYC
Worker Management
Characteristics
| | |
| --- | --- |
| Display | 7 inch TFT LCD |
| Processor | 1.3 GHz Quad Core, 32bit |
| RAM | 1GB RAM |
| Memory | 8GB with Expandable up to 32GB |
| OS | Android 8.1 GMS |
| Display Resolution | 1024 x 600 Pixels |
| Audio Jack | Yes |
| Ports | Micro USB v2.0 Port - 1nos. (with OTG Support) or One Micro USB v2.0 Port & One Round Pin Charger Connector |
| Wifi | 802.11 b/g/n 2.4GHz |
| Bluetooth | Bluetooth Classic |
| SIM Slot | Supports 3G Bands & Dual SIM Card |
| GPS | GPS/AGPS |
| Camera | 5 MP FF Front, 5 MP AF Back |
| Baseband Version | MOLY.WR8.W1449.MD.WG.MP.V173.2,2018/04/24 |
| Battery | 3500 mAh |
| Certification | ISO Compatible Fingerprint Templates and Images ANSI Compatible Fingerprint Templates and Images 500 DPI STQC/Aadhaar Approved Fingerprint Sensor CE, IEC60950,RoHS Certified Fingerprint Sensor |
| Connectivity | GPRS/EDGE Enabled, 2G, 3G, 4G, GPS |
| Acceptance and Rejection Rate | Lower FRR and FAR |
Fingerprint Scanner
| | |
| --- | --- |
| Fingerprint Sensor | Optical (Scratch Free Sensor Surface) |
| Image Resolution | 500 DPI / 256 Gray |
| Sensing Area | 16 x 18 mm |
| FAP | FAP10 |